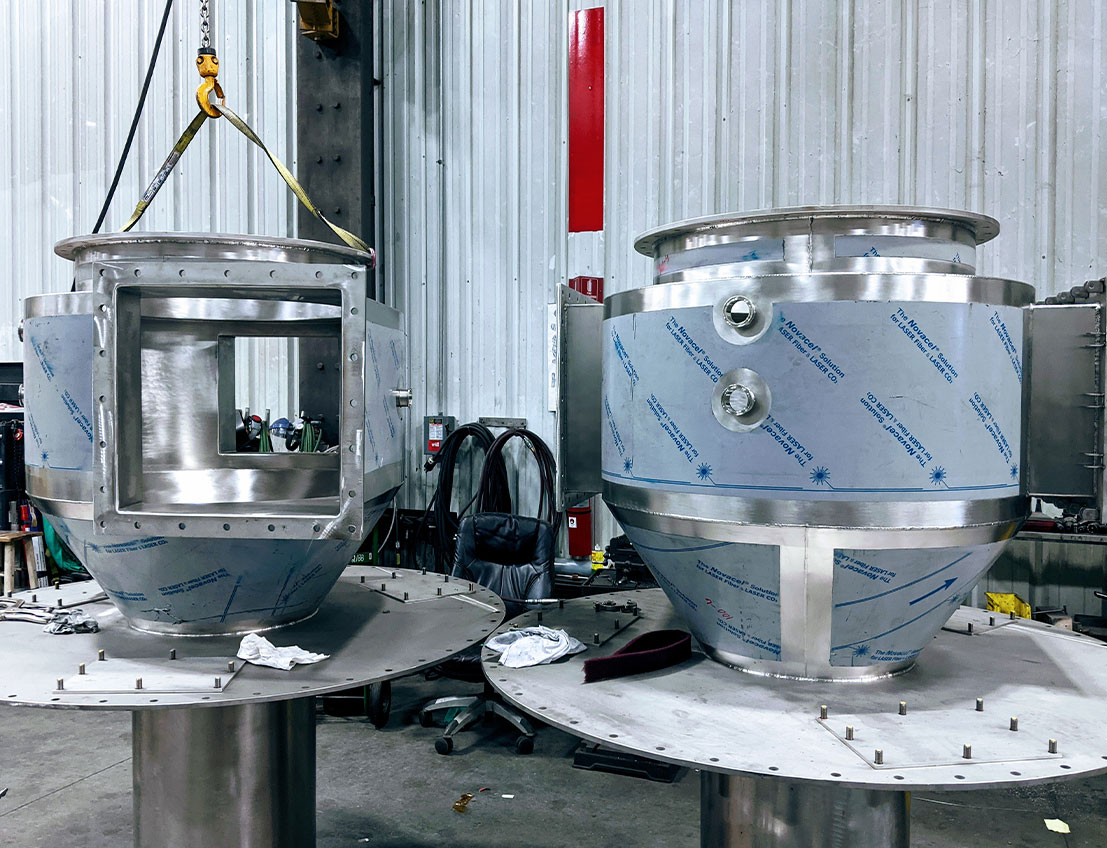 Case Study: Spray & Drying Equipment
About The Client
A world-class custom spray drying services company was looking to take the next step in expanding its growing company. To accomplish these goals, the company knew they needed a partner with a regimented project management structure, and the capability to efficiently fabricate high-quality equipment in three plants.
The Problem
The company needed design, equipment, and installation that met their new budgets, timelines, and goals but lacked the support and quality from vendors needed to complete their expansion.
Through a lack of strong project management and unreliable communication, they were left with higher then expected costs, quality issues, and several missed deadlines. Already well past the due date for the necessary equipment being operational, these setbacks created an impossible situation that threatened to derail their entire growth plan.
The Solution
SWF Industrial understood the company's needs and identified a solution to complete the expansion.
"We owned the entire equipment package of the project," SWF Business Development Manager John Landis said. "We helped with the design and found ways to improve the process, working with the installer to bring it all together."
SWF accomplished this by helping design the equipment, setting schedules, and testing the equipment before installation to ensure it would perform properly. Leveraging their mature project management philosophy, their experienced sales team and skilled welders set out to deliver on the client's expectations.
The Result
The project is still ongoing, but SWF has moved forward without delay, hitting deadlines and quality expectations. SWF's expertise in project management helped make their processes more efficient and earned their confidence, turning the project into another close partnership.
"Everybody is happy because nothing goes wrong, and if something does go wrong, we correct it immediately," Landis said. Additionally, with SWF's help, the company has seen its builds and installments improve markedly.
"Between the craftsmanship and the dedication that we give our work, it makes everyone happy on their end," Landis said.
Related Reads: