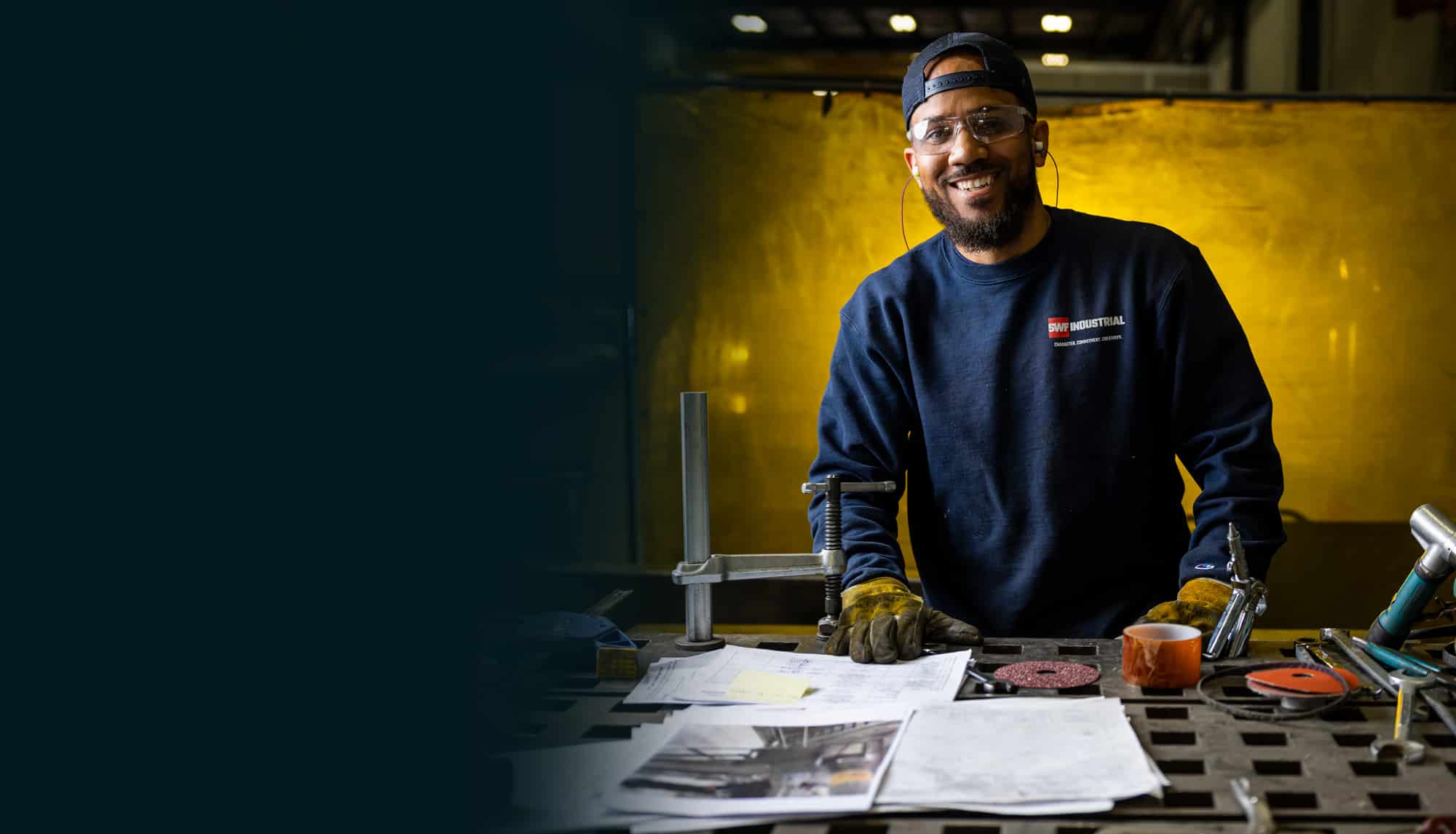 Employment Practices: How SWF is Changing the Game
The biggest employment issue facing the manufacturing industry is employee retention. By some estimates, the average construction retention is four years. SWF Industrial faces the same issues as others in the industry but has set out to change the game through employment practices. SWF's ongoing focus and investment into building an employee-centric culture has already paid off, with SWF's average employee tenure sitting nearly double the national average at 7.5 years.
"It's not a workload problem, it's a people issue, and I'll probably have that for the next 10 years," SWF CEO Brandon Stanchock said.
Employment Practices: Differentiating the Culture
In an interview, Stanchock said SWF is evolving in how it looks at its workforce. More importantly, Stanchock says he puts an effort into listening to what the employees want and need. He believes that "happy people are efficient people." That means the so-called "soft skills" are vitally important.
How SWF Industrial is Raising the Bar
"Culture pays dividends to your bottom line whether you pay attention to it or not," Stanchock said. As a result, SWF focuses on employment practices that could have an effect on that bottom line.
Flexibility
No, remote work is not yet viable for manufacturing employees. But employees do have some flexibility. SWF has different calendars workers can choose from to set their schedule. That calendar changes from month to month, so if an employee has some type of life event, there is some flexibility.
"We can't put people in boxes," Stanchock said. "We are too complex to be able to do that, and we must think about things individually."
Job Satisfaction
What makes a person happy in a job is multi-pronged, says Stanchock. SWF leans on data collected from Stanchock's discussions with employees to create a great work culture. Armed with the data, SWF addresses issues immediately and makes changes where it can. It also works on solutions for issues that are more difficult to fix.
Communication
SWF listens to its employees the way it listens to customers. "We try to deliver exactly what we say we're going to, but also, we try to manage our own workload," Stanchock said. "So, we don't say yes to something we know we aren't going to complete."
Dismantling Stereotypes
If there is one thing one could learn from visiting SWF, it is manufacturing work is not what it is portrayed to be.
"Manufacturing is not just a dirty, gross job," Stanchock said. "It is an innovative technology. It is robotics. Manufacturing is a skill, and an art form. The things we build change people's lives."
SWF Industrial: Let's Build a Partnership
SWF Industrial takes deep pride in its relationships with its partners, from local contractors in the water and wastewater industry to multinational food and beverage companies. Their project management acumen and on-site professionalism are just two ways they demonstrate their dedication to building partnerships that last. Through excellent communication, flexibility, and pride in their craft, they build more than products. They build relationships.
Looking for the right partner for your industrial or commercial fabrication or metalworking project? SWF proudly offers industry-leading services, highly experienced, long-term employees, and decades of expertise. Start a conversation with their experienced team today to discuss your project.