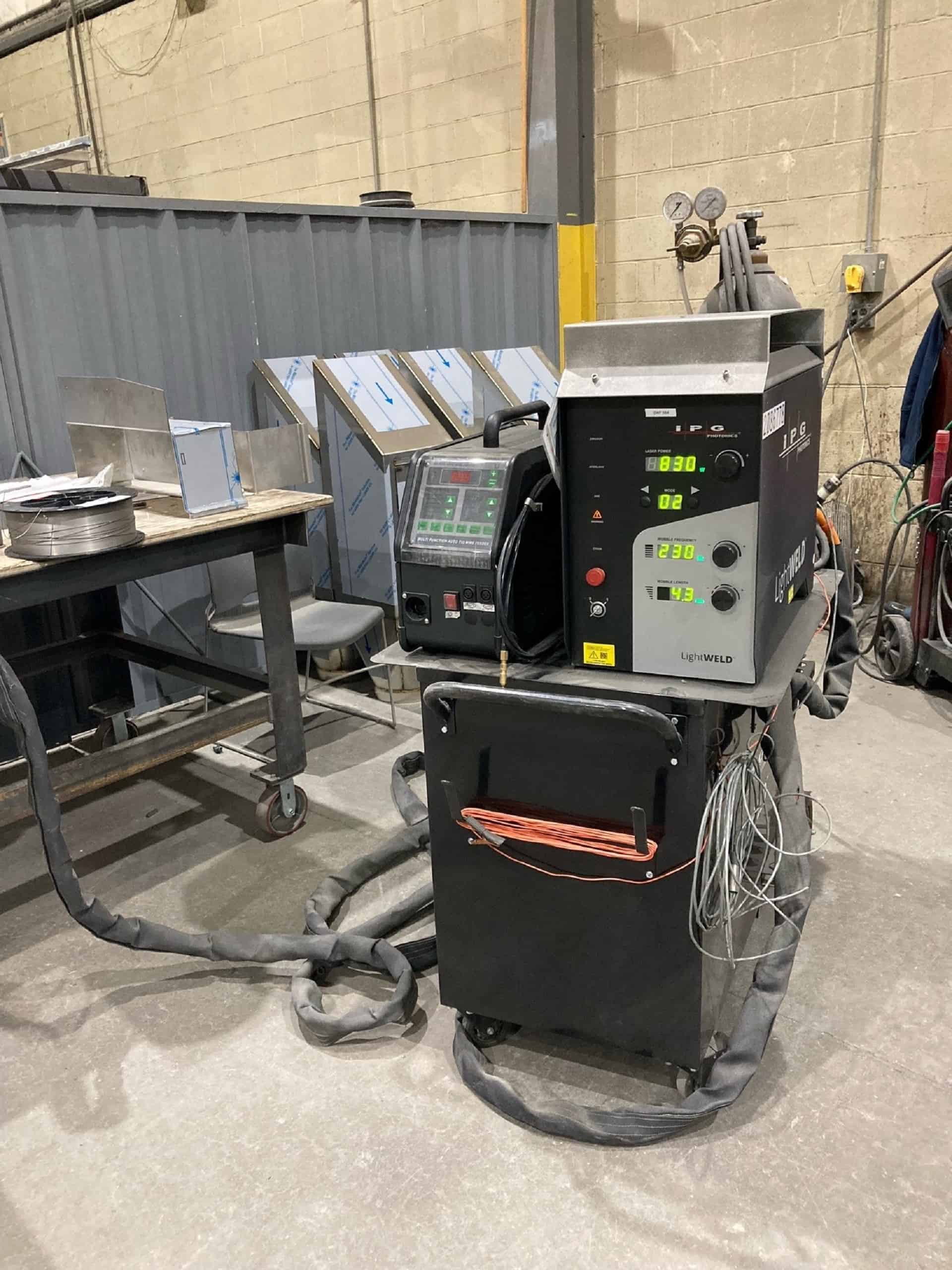 Laser Welding Machines: The Next Generation
SWF Industrial Invests in Next-Generation Technology
Faster, cleaner, unique metal fabrication.
SWF Industrial is upgrading its leading capabilities with next-generation Laser Welding technology.
Handheld Laser Welding: The Future is Now at SWF Industrial
Over the past few decades, automated laser welding has improved efficiencies and quality throughout the industry. However, the recent development of manual technology has enabled the benefits of laser welding, and skillful manual welding to be united in an impactful way that shapes the future of fabrication. According to MarketsandResearch.biz, the manufacturing and usage of laser welding machines will significantly increase from 2022 to 2028.
SWF Industrial's commitment to delivering unmatched quality in the complex art of stainless steel, and the advantages of laser welding, provide customers with precision in an area that many metalworkers avoid. Utilizing this new technology will provide a consistent, small, pristine weld, and because of the laser's speed, can place less heat into the metal or alloy, eliminating warping and distortion from heat.
"This is a big deal in the stainless-steel welding world because when heat is introduced to stainless steel, it moves," SWF Industrial COO Brian Reider said. "It does things and never does the same thing twice. We do many things to reduce heat, but this new technology does it perfectly from the get-go."
SWF's Welders Proficient in the New Tech
SWF Industrial continues to forge the future by investing in and delivering the unique benefits of laser welding machines to customers. SWF's highly skilled welders are becoming proficient in this quickly growing advanced welding technology in as little as half a day, fabricating products with the highest-quality welds.
The new machine at SWF Industrial generates a small bead with a very controllable arc that matches the cleanliness and purity of TIG welding while delivering the same clean appearance at much faster rates.
"The value is in its speed and cleanliness and the size and appearance of the weld," Reider said.
Undoubtedly, SWF Industrial is the go-to metal fabricator for laser welding capabilities.
SWF Industrial: Let's Build a Partnership
We take deep pride in our relationships with our partners, from local contractors in the water and wastewater industry to multinational food and beverage companies. Our project management acumen and on-site professionalism are just two of the ways that we demonstrate our dedication to building partnerships that last. Through excellent communication, flexibility, and pride in our craft, we build more than products, we build relationships.
Looking for the right partner for your industrial or commercial fabrication or metalworking project? SWF proudly offers industry-leading services, highly experienced, long-term employees, and decades of expertise. Start a conversation with our experienced team today to discuss your project.