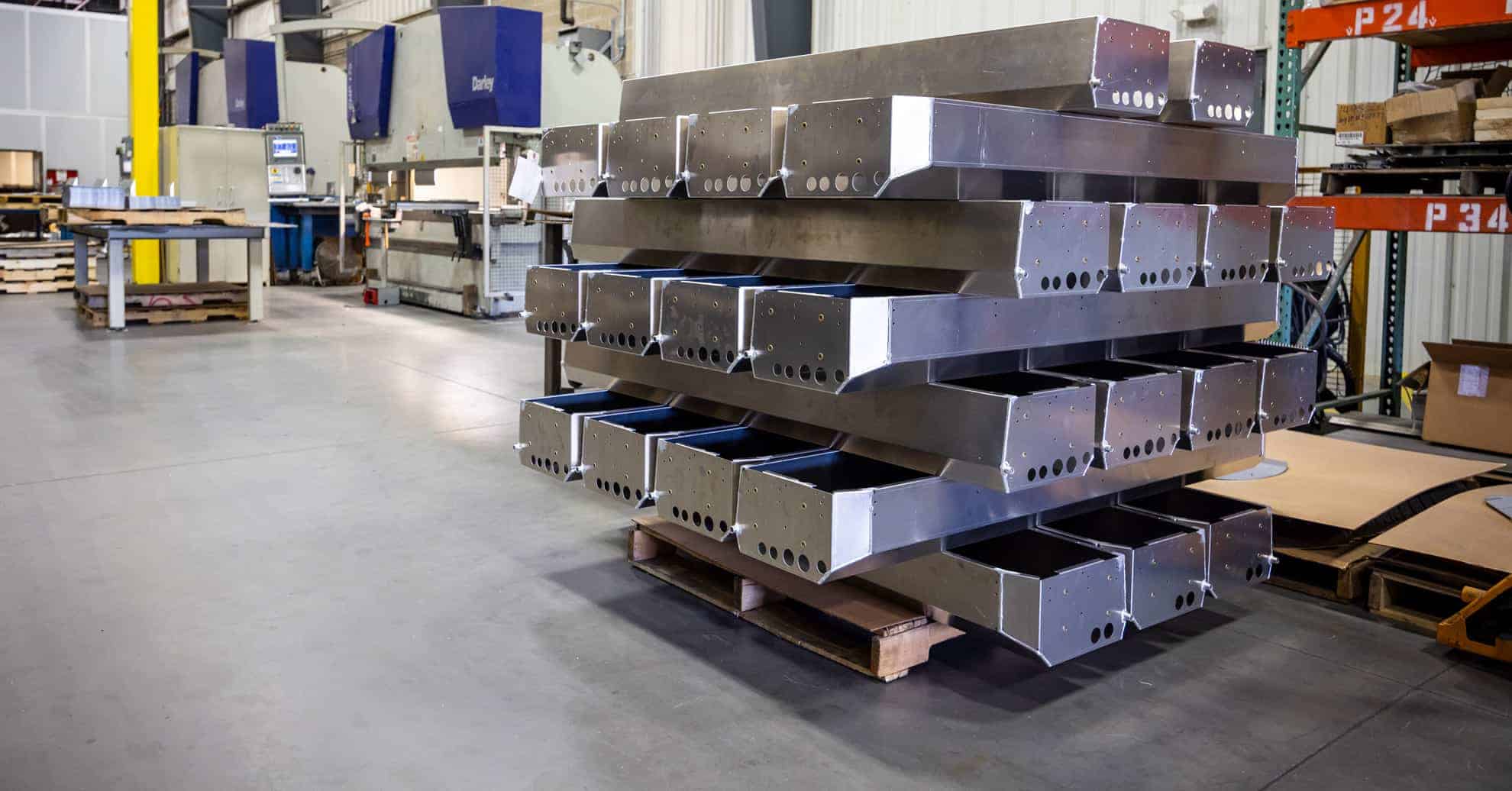 STAINLESS STEEL
SWF Industrial's experienced team provides a broad range of services and capabilities to deliver high-quality stainless steel fabrication for any application.
START A CONVERSATION
COMMON STAINLESS STEEL APPLICATIONS
Proven expertise in stainless steel fabrication supported by a dedicated shop for food-grade fabrication of stainless-steel conveyors, I-beams, ductwork, equipment, jacketed tanks, and sanitary process piping.
CONVEYORS
Our proven experience with fabricating and installing conveyors ensures your products have smooth transitions in each conveyor section.
REQUEST A QUOTE
CRYOGENIC EQUIPMENT
SWF's ability to fabricate high-end cryogenic equipment is the perfect showcase for our intricate stainless knowledge and skill.
REQUEST A QUOTE
CUSTOM I-BEAMS
SWF offers custom-fabricated stainless I-beams that are stamped and sealed by a licensed professional engineer. These beams offer a comparable strength to laser-welded beams – at a fraction of the cost, and much quicker delivery.
REQUEST A QUOTE
GUARDS
SWF fabricates custom guarding that will protect your employees and machinery, tailored to your unique situation and requirements.
REQUEST A QUOTE
INDUSTRIAL OVENS
We build stainless industrial ovens that meet our customers' rigorous specifications.
REQUEST A QUOTE
OSHA RAILINGS
Our stainless OSHA handrail is built to specifications, smooth to your hands, and stands out on its own.
REQUEST A QUOTE
PLATFORMS, MEZZANINES & STAIRS
Our dedicated team has expertise in the fabrication of stainless-steel platforms, mezzanines, and stairs for several applications, including equipment housing, sanitary food manufacturing, and pharmaceutical processing environments. SWF can meet your strict specifications while delivering to every requirement, code, community standard, and OSHA guideline.
REQUEST A QUOTE
PIPING & SKIDS
SWF has expertise with stainless piping from 0.25 inches to 72 inches, experience with all major testing requirements, and diverse skills in TIG, MIG, Purge, and Orbital welding. We can meet nearly any project requirement and deliver to your exact specifications.
REQUEST A QUOTE
SPRAY DRYERS & CYCLONES
SWF has proven experience and expertise in the fabrication of spray dryers and cyclones.
Whether you need parts, pieces, or fully assembled and installed equipment, we will deliver to your exact needs and specifications.
REQUEST A QUOTE
TANKS, HOPPERS & CHUTES
SWF has experience fabricating stainless tanks, hoppers, and chutes for clean environments, including food processing and pharmaceutical manufacturing.
REQUEST A QUOTE
"
I would go out of my way to hire them on any project that requires the level of sophistication needed for food processing.
"