SWF Industrial Welcomes Award Winning Graduates
If there are No. 1 draft picks in the fabrication world, SWF scored a pair of them when two aces from Thaddeus Stevens College of Technology joined as full-time employees this month. The two young pros – Jacob Smith and Anthony Laterza – come in with a solid background in metals, fabrication, welding, and welding technology.
Their addition to the team at SWF underscores the company's commitment to nurturing talent and continuous learning.
Path to SWF Forged in High School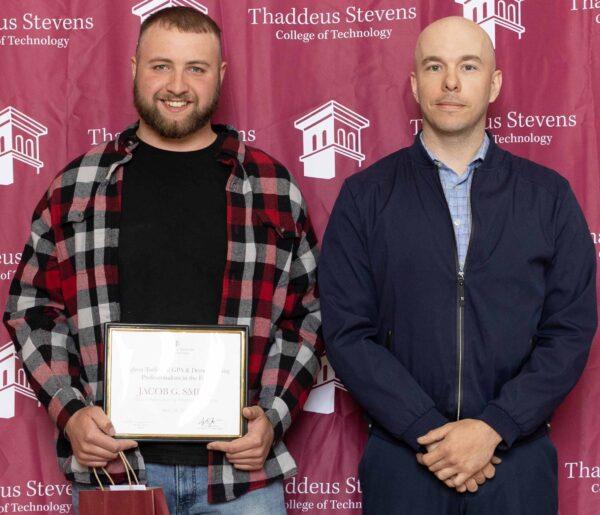 Jacob Smith, a whiz in metal fabrication, is known for his consistent academic performance. Armed with a high technical GPA award from Thaddeus Stevens, Jacob won accolades for his professionalism in the field. His journey in the industry has been a testament to his hard work and commitment to growth.
Taking an impromptu plunge into metal fabrication right after high school, Jacob's interest stemmed from his enjoyment of metalwork in high school. That's where Jacob (and Anthony) crossed paths with SWF's John Forwood, a teacher at their high school who, along with Anthony's shop teacher Mr. Brian Townsley, quickly became mentors.
According to Forwood, who has known both Jacob and Anthony since they were in the ninth grade, the pair displayed a raw talent and strong work ethic even back then, and it has just gotten stronger as they have progressed through college.
"They always had the basis of skills and work ethic to make the skills better," Forwood said.
Following in the Family Footsteps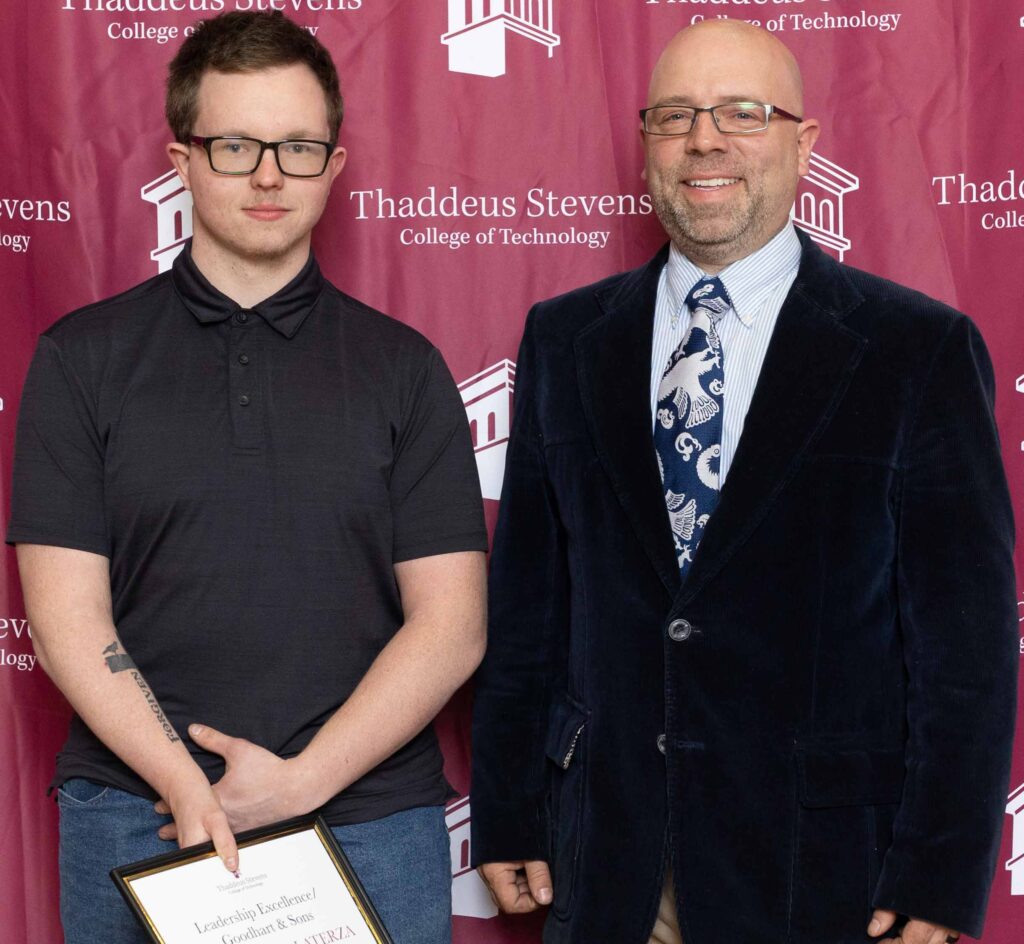 For Anthony, in welding tech and an award-winner in leadership excellence in college, his passion for the trade traces back to both his grandfathers. One worked in a steel factory, and the other was a lifelong welder. When Anthony was around 10, he started learning about welding from his grandfather. As he moved through high school, his fascination with metalwork grew, leading him to take up a series of metal shop classes, including a specialized welding course with Townsley.
"When I got into high school, I got really interested in the metal shop classes," Anthony said. "And I got really heavy into the forging and lathe operating. Then they finally introduced welding in a welding class at my high school."
After high school, he plunged straight into work, landing a summer job that eventually led him to Thaddeus Stevens' esteemed welding program. Anthony's journey at SWF Industrial began as a painter's apprentice and a material prep worker. Over time, his dedication, skills, and the supportive work environment at SWF enabled him to climb the professional ladder. Anthony praises the company's focus on employee growth, which allowed him to transition from yard cleaning to more skill-intensive tasks.
"SWF is going to focus on helping you build your skills," he said. "That's what attracted me to SWF – the company is so employee oriented."
Looking to the Future
According to Forwood, SWF takes pride in recruiting local talents like Jacob and Anthony, and its relationship with Thaddeus Stevens and local Career and Technology Centers has been pivotal in finding and nurturing the next generation of welders and metal fabricators.
That is especially the case when it comes to the advancement in technology in metal fabrication and welding. Jacob says he's been kind of spoiled working for SWF because of the new equipment, like laser welders and laser cutters it uses.
Both men hold high aspirations for their careers in metal fabrication and welding. Anthony dreams of becoming a top-notch fabricator and later plans to further his education in welding engineering. Jacob shares a similar ambition: he doesn't want to remain a welder forever but hopes to excel and possibly take on a supervisory or foreman role in the future.
Looking at the future of the industry, they've observed how rapidly technology has evolved the world of metalwork. Tools have transitioned from manual to digitally controlled. For example, newer welders, such as the Delta weld, are almost entirely electronic. They can monitor material usage, which is crucial for project cost estimates. The increasing presence of robotic welders is another exciting development.
SWF: Employee-Oriented
Jacob and Anthony are optimistic about their future at SWF Industrial. They value the company's employee-oriented ethos, opportunities for professional growth, and warm, welcoming atmosphere. Both also appreciate the company's commitment to teaching them, not just correcting mistakes but guiding them towards a better way.
Their experiences and passion reflect the bright future of SWF Industrial, serving as an inspiration for the next generation of metal fabricators and welders. With their dedication, skills, and ambition, Jacob and Anthony are poised to make significant contributions to SWF Industrial and the broader field of metal fabrication and welding.
SWF Industrial: Where Great Careers Begin
Employees like Jacob and Anthony are SWF's greatest asset. As they begin their journey in a long career, learn how SWF Industrial can deliver proven results for your next fabricating and welding project. Start a conversation with their experienced team today.