SWF and the Power of 3D: The Advantages of TEKLA 3D Modeling
Constructability, accuracy, and integrated trades are top secrets to delivering high-quality turnkey steel weldments, that's why SWF chose TEKLA 3D. SWF knows that 3D modeling with truly parametric Building Information Modeling (BIM) software – tying all trades together for success – makes all the difference. They chose TEKLA Structures by Trimble because it puts everything needed at your fingertips.
TEKLA Structures is a 3D structural steel modeling software that gives clients, engineers, and installers the best possible three-dimensional modeling of their projects. It allows trades to work together, even miles or oceans apart.
BIM – Technology as a Tool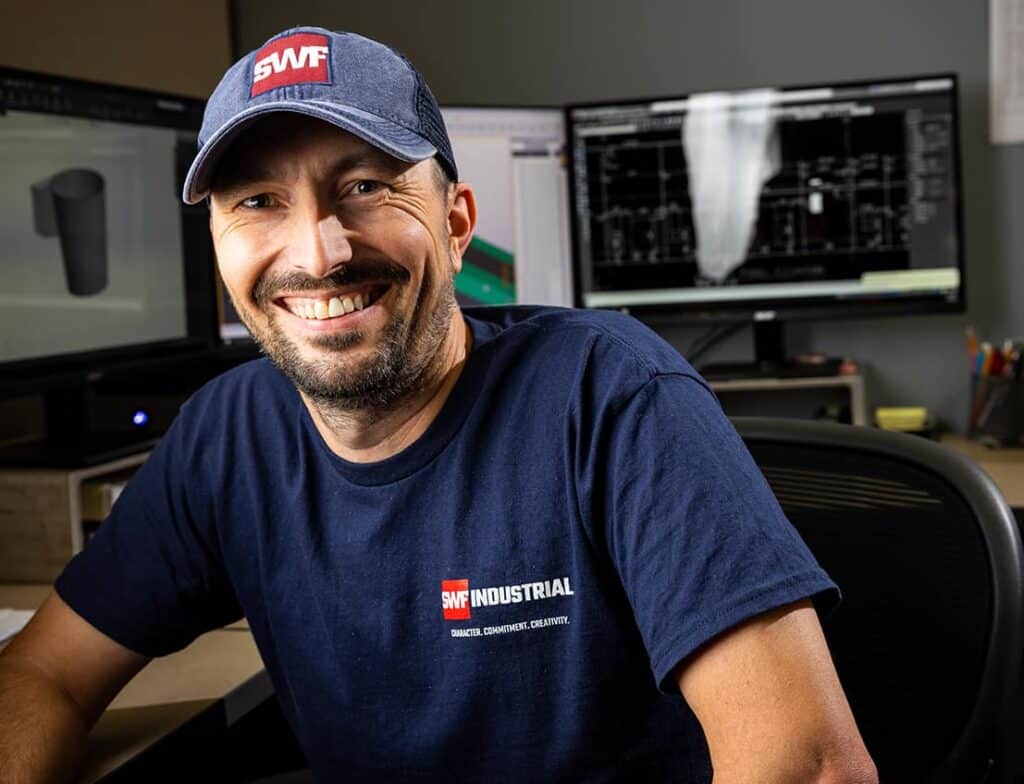 The experienced team at SWF takes pride in their ability to value engineer projects, resulting in lower costs without losing necessary integrity or durability. Also specializing in taking projects from as early as the "napkin sketch" phase to completion, they install various ready-to-use miscellaneous metal and structural steel items such as platforms, stairs, and weldments constructed of stainless, aluminum, and carbon steel.
They assure quality and precision by using TEKLA to visualize projects during every phase, allowing every team member to see what they will get. Leveraging that technology as a tool along with their over 40 years of expertise and highly skilled team, SWF delivers as expected, over and over again – building long-term relationships based on their values, character, commitment, and creativity.
TEKLA: Proactive Problem Solving
When working with SWF, BIM software like TEKLA inspires confidence and allows visualizing interferences and issues you simply can't see with 2D images. Because multiple trades can see changes at every update, contractors, vendors, and stakeholders see and deliver on exacting specifications the first time.
More Benefits of TEKLA 3D Modeling
Peace of Mind
Limiting Errors
Decreasing Costly Rework
Future Tech, Timeless Artisanship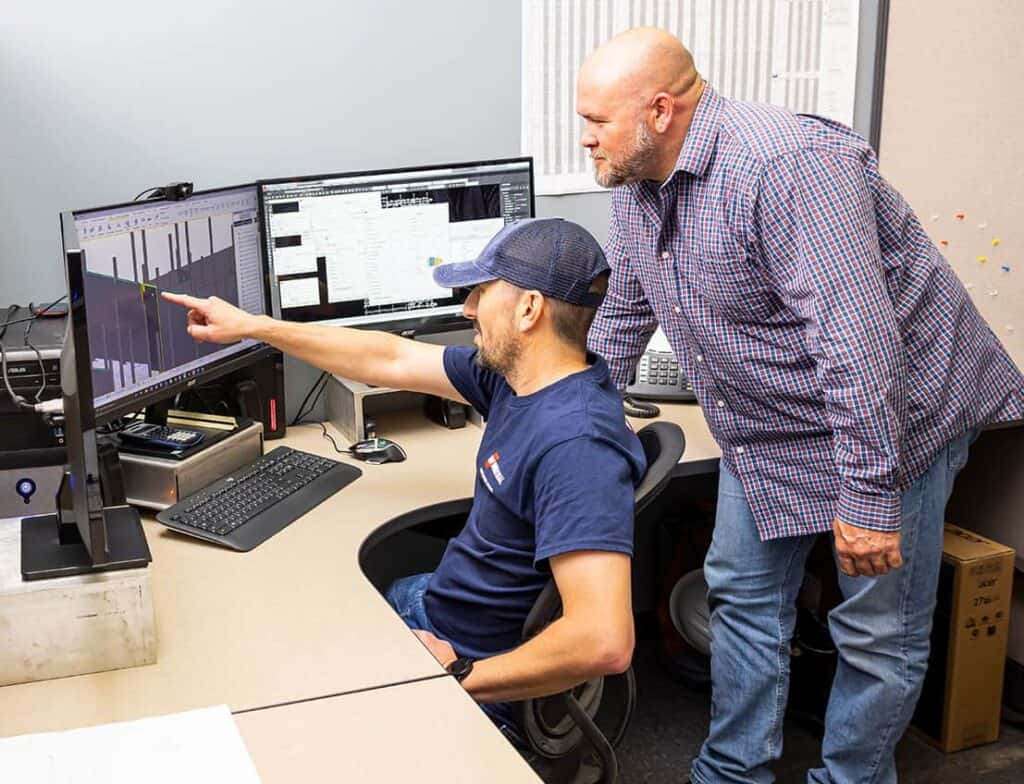 Artisanship and old-fashioned craftsmanship leveraged with the right technology means fewer headaches and reliable, customized solutions to your needs. SWF proudly delivers the best possible solution to you with the service and communication you should expect.
The team at SWF is standing by to listen to your needs, review your plans, and partner with you to deliver value-engineered, constructable solutions to your needs, time after time. Let's build a partnership. Contact a representative today to learn more about how SWF can help you.