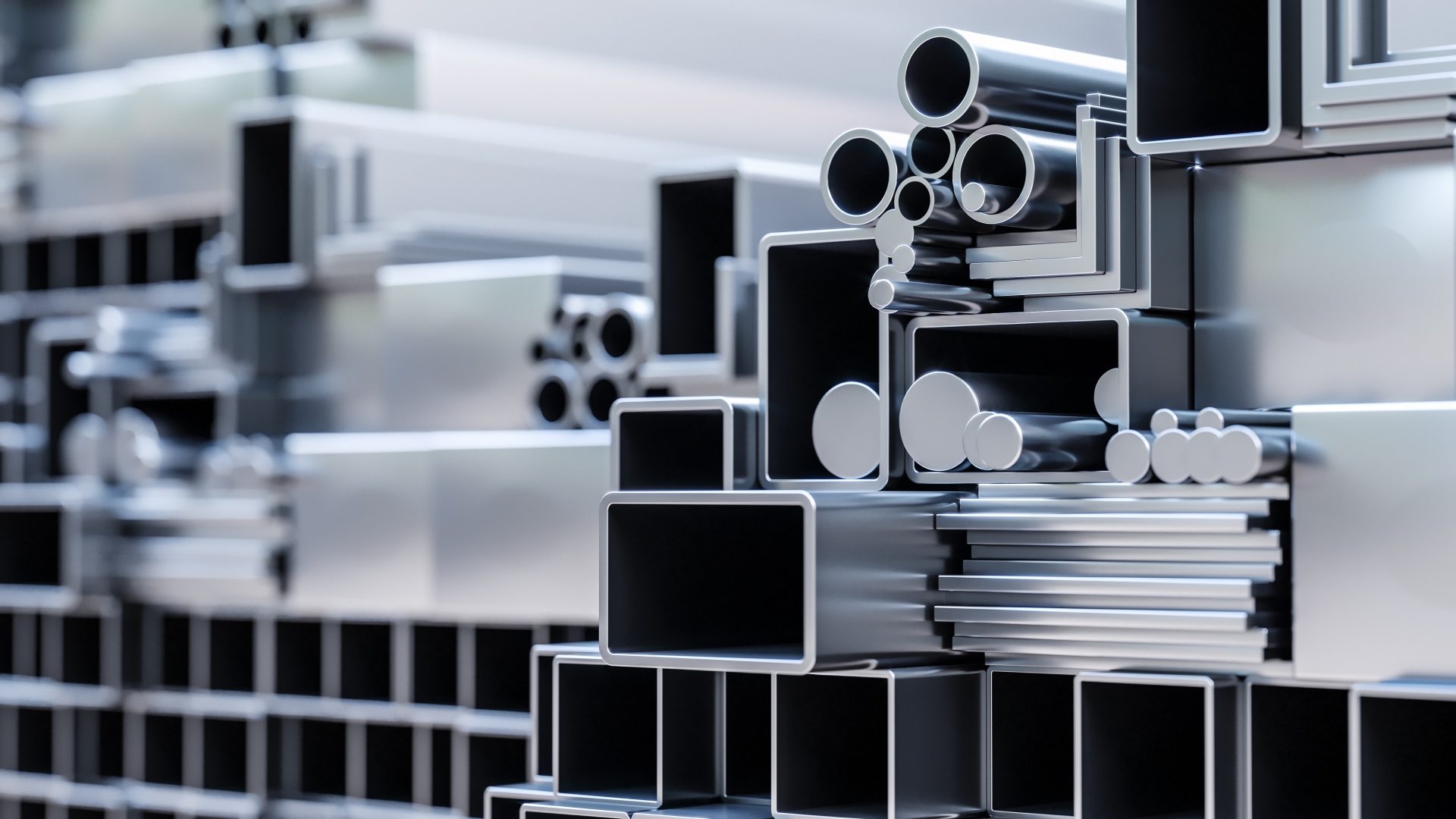 Stainless Steel vs. Ductile Iron: Choosing the Right Material for Your Project
In the engineering world, the choice of material for a project is critical to its success and schedule. One of the most common decisions facing professionals in water, wastewater, and industrial markets is stainless steel vs. ductile iron.
The price tag is just part of the equation when selecting a material for a project. Stainless steel and ductile iron both have advantages and disadvantages, but to make an informed decision, it is crucial to consider other significant factors beyond the initial purchase cost. Factors such as lead time, ease of customization, and compatibility with existing systems can significantly impact a project's overall success, efficiency, predictability, and profitability.
In evaluating options, it is essential to factor in the lead time to obtain the required materials. This includes potential delays due to the time needed for the fabrication of custom fittings or the use of commonly available (catalog) fittings. By taking a holistic approach, you can better assess the suitability of ductile iron or stainless steel for your project, ensuring you make the most informed and cost-effective decision.
What Stainless Steel Offers Over Ductile Iron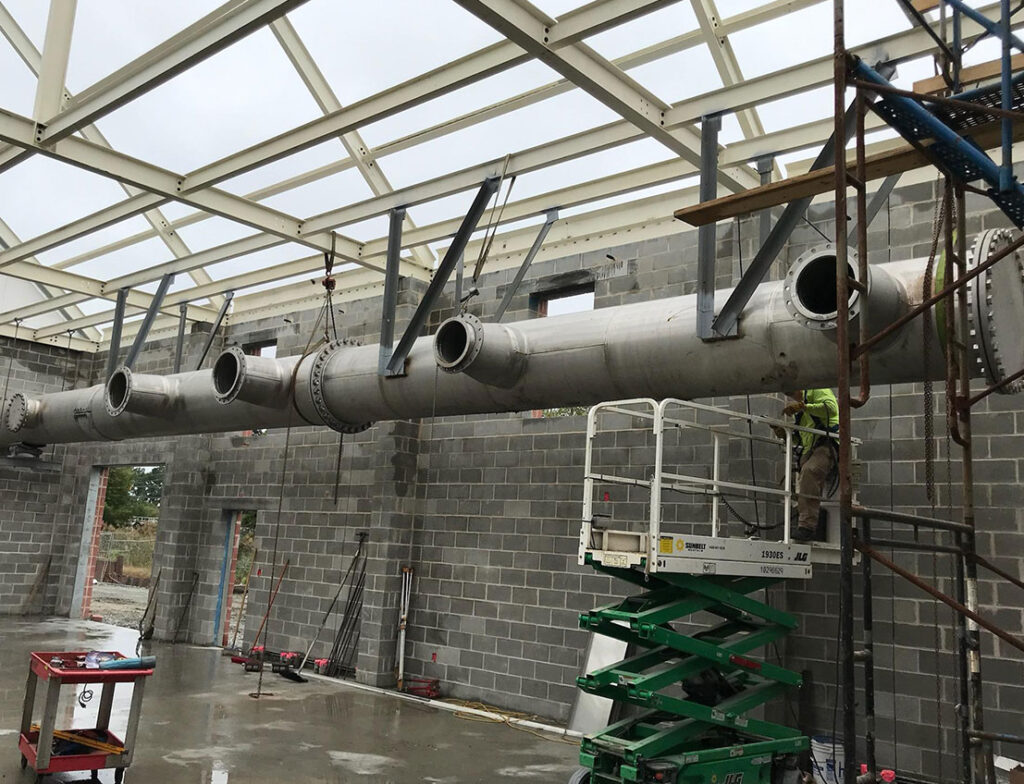 Metallurgically, the two materials have similar thermal and mechanical properties and are indefinitely recyclable, meaning that for many applications, either can do the job. For most of these applications, the difference in choice comes down to product familiarity, copied and pasted specification sections from legacy projects, perceived cost, and the long-term care and maintenance of the material chosen.
According to Jacob Michael, one of the business development managers for SWF Industrial, general contractors, and municipalities are starting to look to stainless steel as a solution over DI. As supply and demand trends have shifted, lead times and costs for stainless steel have stabilized, making it the faster, more cost-efficient choice over custom ductile iron.
As Michael noted, stainless steel will last longer than most careers and is corrosion-resistant by nature, requiring much less maintenance and a lifetime of being able to "set it and forget it."
Meanwhile, the wide range of uses for stainless steel continues to grow, with the AISC and ANSI setting the new design standard for structural applications. SWF Industrial adapted with the ability to engineer and fabricate equivalent stainless beams from plate as a quicker option than laser fused beams while still in an AISC-certified facility.
Stainless Steel vs. Ductile Iron
While ductile iron is commonly used in the water and wastewater treatment industries, stainless steel, while often overlooked, can offer faster lead times with more flexibility with customization options while staying within your original order budget. Let's explore some direct comparisons between stainless and DI.
DI is cast and requires a mold, which requires you to utilize whatever the foundries will regularly manufacture on their production schedule or secure an order and then wait from the back of the line for a custom mold that meets your project's requirements. Stainless steel offers the flexibility of being rolled from readily available plate to any diameter, whether IPS or DIPS sizing needs to be matched.
Shop-fabricated stainless steel pipe spools can have shorter turnaround times while fitting your exact needs and still offer a fully "bolt together" option where field welds are of concern.
Faster Lead Times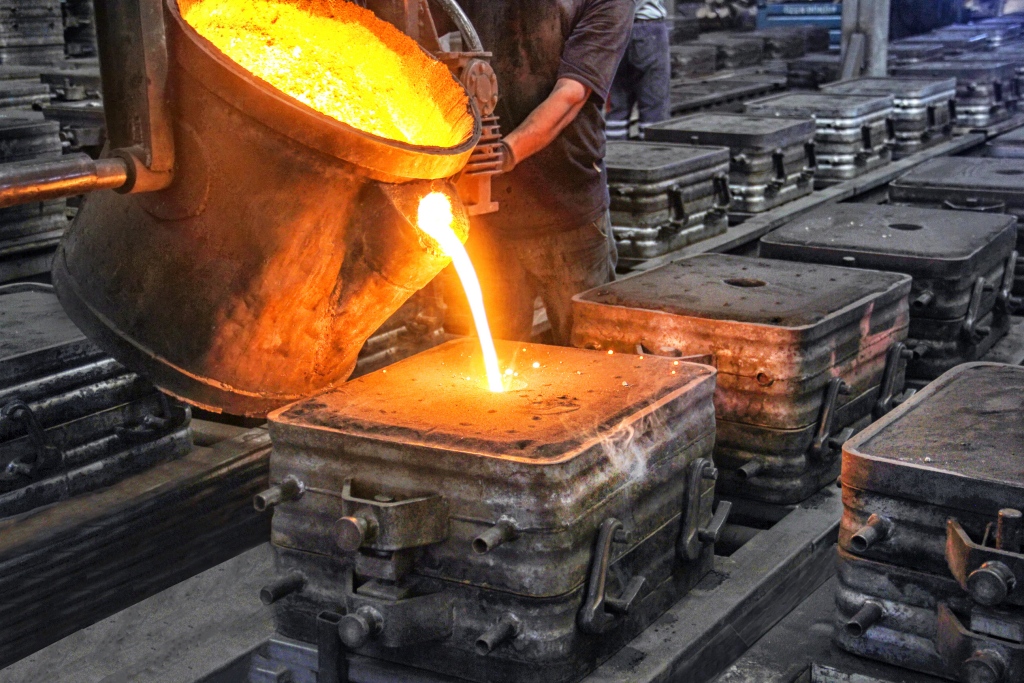 SWF offers faster lead times to ductile iron foundries when ordering custom stainless steel pipe spools and flanged fittings. Stainless plate, pipe, and fittings are readily available, allowing SWF to fabricate custom pipe spools up to and including roll-forming custom diameters from plate.
Michael says he has heard from several general contractors that casting custom fittings from ductile iron is often taking closer to two years. On the flip side, a stainless-steel plate can be made in just eight to 12 hours.
Greater Availability and Flexibility
Not only is stainless steel widely available but its versatility and workability make it a practical choice for tackling unique challenges. Choosing stainless steel can conserve time and resources by providing the opportunity for highly customizable solutions that fit perfectly within existing process lines.
This distinct advantage becomes apparent when seen in applications where the adaptability and versatility of stainless steel play a pivotal role in the success of the project. Michael described an example of this clear advantage as he recounted an application involving an equipment upgrade at a water treatment plant.
"There was a project for UV upgrades at a drinking water distributor," Michael explained. "The owner needed to replace the existing units but unfortunately could not do so with replacements that were physically identical to the outgoing. With great teamwork, we were able to provide shop-fabricated stainless steel spools."
Cost Savings
While stainless steel is generally considered more expensive than ductile iron, it offers cost savings beyond the intangibles of volatile lead times. Its durability and corrosion resistance ensure its components last longer and require less maintenance, reducing costs beyond the initial purchase order.
"For the customers that looked to stainless due to having endless project delays of waiting for ductile iron, they reported that we come in under the original budget but 10-15%," Michael said.
It will be a cost-effective option in both the short- and long-term. According to Michael, not only bottom-line costs but project management and tracking are easier with stainless steel, making your projects more efficient, more predictable, and easier to schedule, which helps reduce the cost for each project.
Stainless Steel: An Affordable, Durable Alternative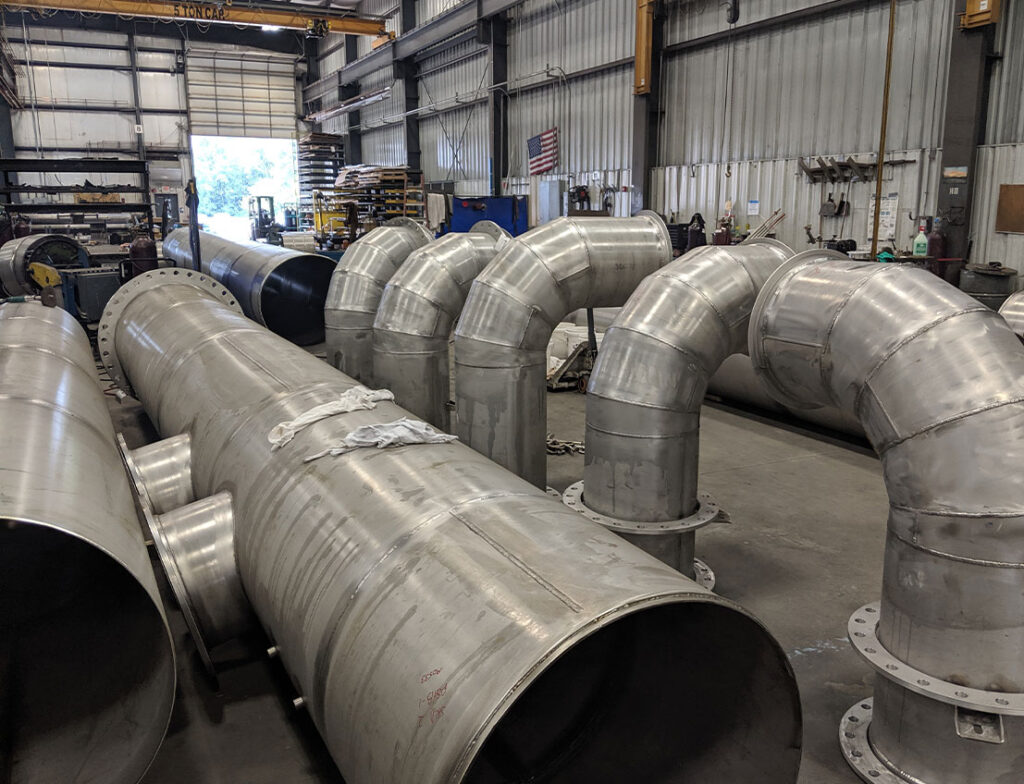 Stainless steel is a corrosion-resistant alloy known for its durability, strength, and, in some industries, aesthetic appeal. It's made by mixing steel with chromium and other elements, resulting in a material that withstands corrosive environments and extreme temperatures.
Here are some of the critical advantages of using it instead of ductile iron:
Corrosion Resistance
Strength and Durability
Lower Maintenance Costs
Environmental Sustainability
Corrosion Resistance
Stainless steel is highly resistant to corrosion, making it an excellent choice for projects exposed to moisture or chemicals. This durability ensures that your components last longer and require less maintenance, reducing overall costs.
On the other hand, ductile iron has limited corrosion resistance due to its high carbon content. It may require additional surface treatments or coatings to improve its resistance to corrosive environments.
Strength and Durability
Stainless steel is a solid, durable material that can withstand heavy loads and extreme temperatures without the fragility or brittleness of ductile iron. This strength ensures that your components remain intact and functional even under harsh conditions, reducing replacements.
Lower Maintenance Costs
Because of its superior durability and corrosion resistance without extra treatments, stainless steel requires less maintenance than ductile iron. It is easy to clean and does not have to undergo regular painting or coatings to protect it from rust and corrosion.
Environmental Sustainability and Stainless Steel
Stainless steel sets a high standard for environmental sustainability due to its remarkable recycling potential. It can be recycled and reused indefinitely without losing its inherent properties or performance. It is 100 percent recyclable, highlighting its immense value as a sustainable resource.
A Top Choice in Various Industries
There are specific industries where stainless steel is preferable and others where ductile iron is not. This is because it has unique properties that make it resistant to corrosion, easy to clean, and hygienic.
Here are just a few industries to choose stainless steel over DI:
Water and Wastewater Industry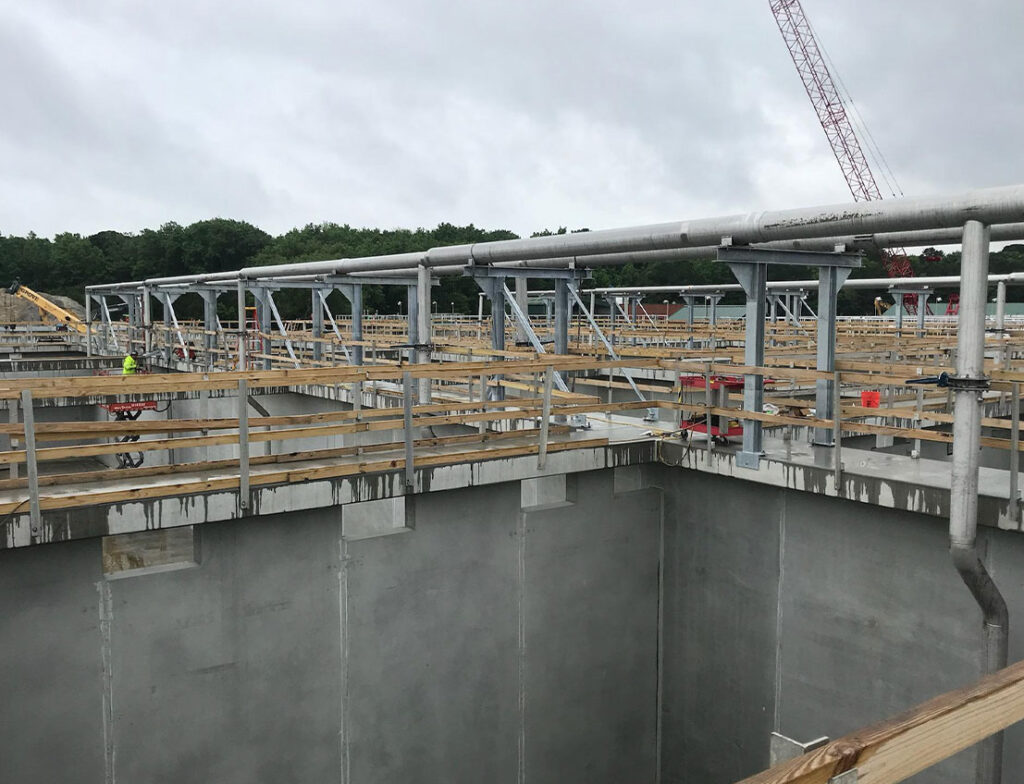 The water and wastewater treatment industries are no strangers to the threat of rust. Due to the presence of air, water, and/or chemicals, corrosion resistance is necessary to have a dependable, working plant. Aeration supply lines collect condensation, even when jacketed, which can eventually lead to failure. Stainless steel's corrosion resistance is ideal for water treatment processing equipment such as pipelines and tanks.
According to Michael: "Pipe galleries can be like packing ten pounds of stuff in a five-pound bag or valves or various equipment becomes obsoleted." When it needs to fit right and replacing spools needs to be easier, faster, and less hassle, look to stainless steel.
Food and Beverage Industry
Stainless steel is an excellent choice for the food and beverage industry due to its corrosion resistance and ease of cleaning. It's also a hygienic material that won't contaminate food products, making it ideal for equipment, tanks, and piping systems.
Pharmaceutical Industry
The pharmaceutical industry requires materials that are resistant to corrosion, easy to clean, and won't react with chemicals. Stainless steel meets all these requirements and is commonly used to fabricate pharmaceutical processing equipment, storage tanks, and piping systems.
SWF Industrial: Let's Build a Partnership
For engineers and project managers looking to replace slow, maintenance-heavy, and less customizable ductile iron with durable, corrosion-resistant material with shorter lead times, stainless steel is an excellent choice.
Are you looking for an experienced stainless-steel fabricator to support you with your next job? SWF Industrial's professional team will partner with you to deliver cost-effective, high-quality solutions on time and within budget. Beyond facilitating more cost-efficient projects by switching from ductile iron to stainless steel, SWF builds relationships and proudly helps our partners accomplish their biggest goals.

With decades of experience and a highly experienced, long-term employee team, SWF offers industry-leading services. Start a conversation with their experienced team today to discuss your project.